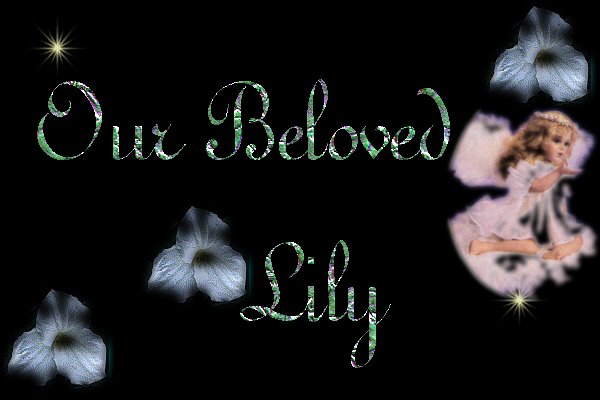 You Were So Loved


In a world of hurt and pain,
There is always someone there
That can make you laugh again
That always wants to share.

Making us smile, through all her pain,
Never faltering, smiling through it all
Her level of hurting we will never feign,
She rose above it and stood tall.

A special person in all our hearts
She will forever be a part of us
I will miss her, I do not know where to start
But my angel, Lily, is there with me I trust.

© Prudence Menier 2000






I feel like I have lost my best
friend. I am at a loss for words.
There are so many of us blessed to
have known her. She was a warm
funny loving person. She will
truly be missed by all whose path
she graced.




One of Lily's greatest loves, other than
her husband, Wayne, and her daughter, Sara,
were her kitties. She was such a lover of
cats, among all other animals.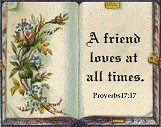 To all those out there, wondering about
this woman, there are no words to describe
what she meant to those of us who knew her.
Wayne and Sara, God Blessed You with the love
of a wonderful wife, mother and friend.
I know you will miss her and may it
comfort you to know that we will
too.


Sign My Guestbook

View My Guestbook


Please, in honor of Lily, if you wish to donate
something in lieu of flowers, email us. Lily
was a victim of Multiple Sclerosis.
In honor of her, please give something.
Whether it be time, or a cash donation,
please give something.