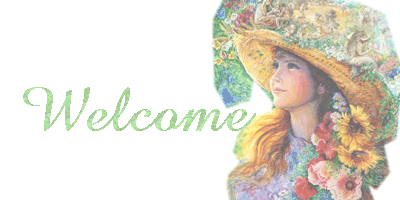 I would like to introduce
myself to you. I am Pru*
Pru-Baby*Starangel. I was
born and raised in Louisiana.
I am a mom of two wonderful
little boys, Sam and PJ.
I am married, happily, for
seven years this year, to
the most wonderful man there is on this earth.


I love doing different
things. I am a crafter at
heart. I love to paint
and work with PSP. I am
currently in the process
of helping my husband open
our own business. If you
are interested, Click Here


.